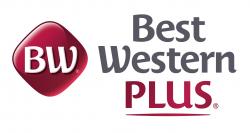 Front Desk
Featured
2021-11-05 best Western Plus South Coast Inn 5620 Calle Real 17 hour Sign On Bonus: $500
Description:
Best Western Plus South Coast Inn would love to add a new team member for the Front Desk. The Front Desk ensures guests have a great stay!

Job Summary: Perform all guest check-ins/check-outs, room reservations, requests, changes, and cancellations. Secure payment; verify and adjust billing. Process all guest requests and relay messages between departments. Identify and explain room features to guests; supply guests with directions and information regarding property amenities, services, and hours of operation, and local areas of interest. Run and review daily reports/logs. Perform cashiering functions with Credit cards, vouchers, cash, and points. Follow all company policies and procedures; report accidents, injuries, and unsafe work conditions to manager; ensure uniform and personal appearance are clean and professional; maintain confidentiality of proprietary information; protect company assets. Welcome and acknowledge all guests according to company standards; anticipate and address guests' service needs. Thank guests with genuine appreciation. Speak with others using clear and professional language; answer telephones using appropriate etiquette. Develop and maintain positive working relationships with others. Comply with quality assurance expectations and standards. Stand, sit, or walk for an extended period of time. Move, lift, carry, push, pull, and place objects weighing less than or equal to 10 pounds without assistance. Perform other reasonable job duties as requested by Supervisors.

We are looking for someone full-time, who can work weekdays/weekends, mornings/nights, holidays, etc. All candidates must have a valid driver's license with a clean driving record. Please send your resume via email or come by and fill out an application!
Do not contact this company in solicitation of any product or service.