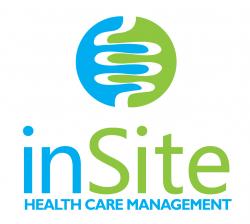 Front Office Receptionist
Featured
2021-06-18 inSite Health Care Management 2403 Castillo Street, Ste. 201 17.00 hour
Description:
inSite Health Care Management has several openings in our medical office.  We offer a competitive salary, and a benefits package that includes medical, dental, vision, life insurance, 401(k), long term disability and paid time off.  If you are looking for a friendly work environment consider us for your next job move.  We welcome new grads!
Position Overview:  The Front Office Receptionist serves patients by greeting and helping them; scheduling appointments; maintaining records and accounts.
Principal Duties and Responsibilities (Essential Functions):
Welcomes and greets patients and visitors, in person or on the telephone; answering or referring inquiries.
Verifies insurance/eligibility information and ensures appropriate forms are signed and dated.
Verifies patient demographics and insurance information when scheduling appointments.
Communicates to patients when physician is running behind schedule.
Optimizes patients' satisfaction, physician time, and treatment room utilization by notifying back office staff when patients have arrived.
Prepares lab requisition forms as requested by physicians
Scans Radiology and Lab requisitions to patient files.
Records outcome of reminder calls made to patients scheduled for procedures, Radiology, Labs and in-office appointments in Athena.
Keeps patient appointments on schedule by reviewing service delivery compared to schedule; and notifying Office Manager of service delays.
Comforts patients by anticipating patients' anxieties; answering patients' questions; maintaining the reception area.
Ensures availability of treatment information by filing and retrieving patient records.
Maintains patient accounts by obtaining, recording, and updating personal and financial information.
Helps patients in distress by responding to emergencies.
Protects patients' rights by maintaining confidentiality of personal and financial information.
Maintains operations by following policies and procedures; reporting needed changes.
Contributes to team effort by accomplishing related results as needed.
Assist in the creation of new patient welcome packets.
Other duties as assigned.
 
Do not contact this company in solicitation of any product or service.