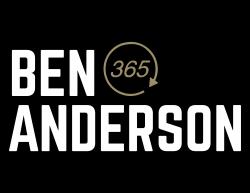 Personal Assistant to CEO
2021-06-16 Ben Anderson 365 1482 E. Valley Road $20 hour
Description:
Ben Anderson 365 is looking to hire an organized, responsible Personal Assistant to handle day-to-day secretarial and administrative duties. Job duties include but are not limited to:
Organizing personal documents
Organizing travel arrangements
Scheduling appointments
Paying bills
Making phone calls
About Ben Anderson 365
The Mortgage Revolution was created by Ben Anderson, top 20 loan originators out of a million in the U.S. and has consistently remained in that position since 2012. The Mortgage Revolution is a system that will change your life, change how you view your business and teaches you to be an entrepreneur. It is a complete mortgage makeover and was created to revolutionize the industry. Simplified through an Ecosystem, Ben Anderson 365 / Mortgage Revolution allows your business to organically grow and run effectively 365 days a year.
Do not contact this company in solicitation of any product or service.